Where in the world IS this??  It's SPAIN!!! 🙂
The above picture is the Guggenheim Museum Bilbao, a museum of modern and contemporary art, designed by Canadian-American architect Frank Gehry, and located in Bilbao, Basque Country.
There's so much to love about Spain, it's easy to see how this unique country has climbed to the TOP in world tourism! In fact, Spain receives more than 55 million visitors each year — and that's more than 10 million more people than the country's entire population! (Wow!) 
What is there to LOVE about Spain? Virtually EVERYTHING!
Landscape
From mountainous plateaus to majestic island seasides, Spain's landscape is among the most beautiful in the world. As the largest country in Southern Europe, the mainland is covered in high plateaus and mountain chains, but it also includes the Balearic Islands in the Mediterranean Sea, the Canary Islands in the Atlantic Ocean, and a number of uninhabited islands on the Mediterranean side of the Strait of Gibraltar.
Wine
Care for a glass? Spain is one of the world's largest producers of wine, thus grape growing is of considerable importance and a large part of their agricultural market!
Clean Energy
Did you know that Spain is one of the world's leading countries in the development and production of renewable energy?  In 2010 Spain became the solar power world leader when it overtook the United States with a massive power station plant called La Florida, near Alvarado, Badajoz. Spain is also Europe's main producer of wind energy! 

Amazing FOOD
Spanish food is a kaleidoscope of colorful dishes reflecting variations in geography, culture, and climate. Seafood is abundant, since it's readily available from the many surrounding waters, reflecting the country's deep Mediterranean roots.  Popular dishes include pescaíto frito (fried fish); several cold soups like gazpacho; and many rice-based dishes like paella and arròs negre (black rice).
Music and Arts
Spanish music is often considered abroad to be synonymous with flamenco, a West Andalusian musical genre, which, contrary to popular belief, is not widespread outside that region!
Various other regional styles of folk music abound in Aragon, Catalonia, Valencia, Castile, the Basque Country, Galicia, Cantabria and Asturias.
Pop, rock, hip hop and heavy metal are also popular.
Spectacular Sites
Though you'll never run out of attractions to choose from in Spain,  here's just a sampling: two destinations that are just as unique as they are exemplary!
L'Hemisfèric (right) is an IMAX Cinema, planetarium and laserium. The building was designed to resemble a giant eye. The Hemesferic, also known as the planetarium or the "eye of knowledge," is the centerpiece of the City of Arts and Sciences.
The Roque de los Muchachos Observatory (below) is an astronomical observatory located on the island of La Palma in the Canary Islands. This is the second-best location for optical and infrared astronomy in the Northern Hemisphere!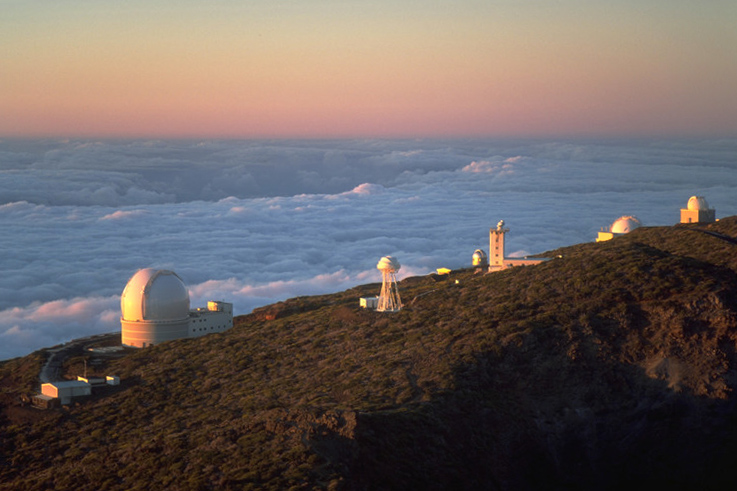 Ready to Pack Your Bags?
Wouldn't it be amazing to take your family to Spain? You'd enjoy the culture, food, sites and gain a sense of wonder and adventure! You would undoubtedly create memories that would last a lifetime! 
"Ok!" you say! "I'm ready to go!!! But wait….I CAN'T pack up and go just yet….because Jeremy just made the travel league with soccer, Johna's in the state championship next month, I volunteered to run vacation Bible school this year, and the kitchen remodel is eating up ALL our extra funds this year… SO, it looks like a trip to Spain just isn't in our reality!"
But WAIT! What if there were another option??? What if you could…
Bring Spain to YOU!
Did you know you CAN bring Spanish culture right to your doorstep? (You're skeptical?? It's true!)
Host an iE Spanish student for a year and let them bring their culture to you! You'll love getting to see your daily life through "new eyes" while sharing all there is to love about America.
THEN, once your schedule and budget align and a trip does become possible, you'll have a new "family" to visit in Spain! See Spain through their eyes. Become immersed in the REAL Spanish culture, not just the tourist production! Doesn't that sound amazing?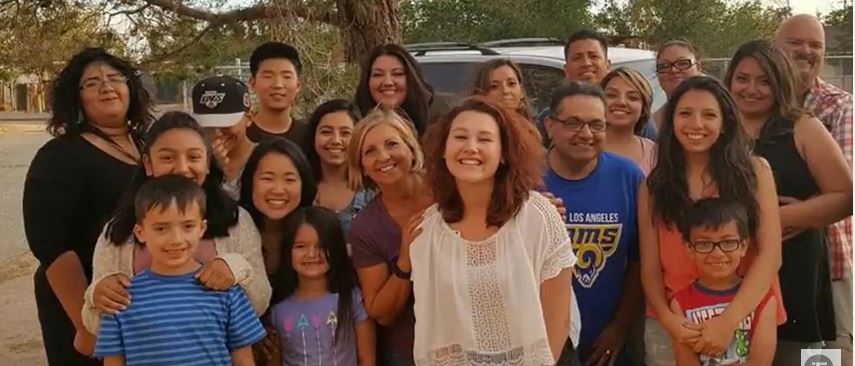 Our local coordinators will work with you to select a perfect student from Spain who fits your family's lifestyle.  Visiting a country is miles away from living in that country – and our students want to experience REAL LIFE with YOU!
Interested? Contact us!
We would love to share more about this awesome experience!
 usa@international-experience.net | ie-usa.org