Updated April 2022
Add a little GERMAN to your family! WHY? We're glad you asked!
#1 – LEARN how to make a truly fantastic schnitzel! (Martha Stewart, eat your heart out!)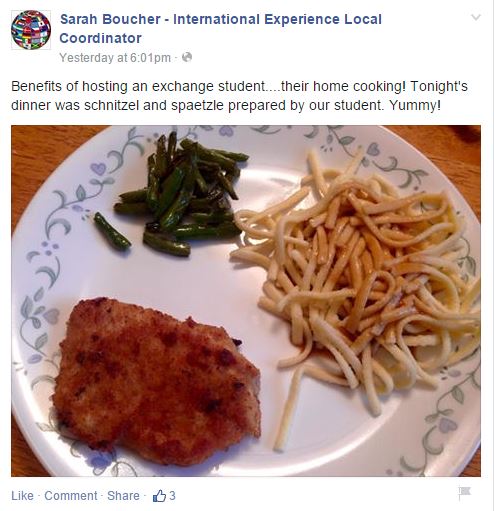 #2 – EXPAND your vocabulary!   Before you know it, you'll be greeting friends with "Guten tag!" and asking them to check out your brand new Lederhosen! (I'd say that's pretty wunderbar!) Just watch out for false cognates! (Did you know you should NEVER give a "Gift" to a German – because in German, "gift" actually means "poison"!!)
#3 – REDISCOVER the magic! If your excitement for your hometown has fizzled, just wait until you get to play tour guide to a student from halfway around the world. As they light up with every hokey tradition and neighborhood Taco Bell, you'll start to see your life through their eyes and you'll remember: even the mundane is actually SPECTACULAR.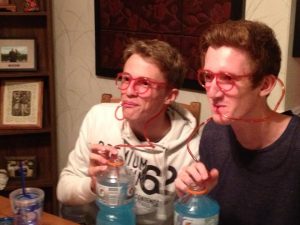 #4 – LAUGH! Integrating isn't always easy, so you can be assured you'll be at the forefront of some brilliant inside jokes and hilarious snafus. 🙂
#5 – GROW! Your student will be experiencing personal growth like crazy, but YOU may find you emerge from the experience as a better person too! Hosting = free personal development, with a huge side of FUN. Host sister Julie from Coopersville, MI says, "The exchange student comes here to learn, but we end up learning so much more!"
# 6 – GIVE a gift worth giving! Did you know that students plan for years before finally stepping on a plane to come to America? WHAT on earth are they dreaming they'll find when they land? With any luck at all, they'll find YOU!
Anne Czarnecki, a German staff member, loves to call each German student to tell him/her when there is a host family waiting for them! She shares, "Every day the first thing I do is check how many students got placed during the night. In the afternoon I can't wait to call those students! Usually they don't expect this call, and it makes them feel speechless, excited, overwhelmed! Some kids just yell because they are so excited. 🙂 Some don't speak at all because they don't know what to say. Then I tell them something about their families and this is the point where they realize: I have a second family who wants to host ME!!"
#7 – GAIN a friend for life! (We're not kidding!) We love hearing story after story of the life-long bonds formed during exchange. But don't take our word for it when you can listen to our host families!
What do you think? Ready to HOST A GERMAN?
Begin your journey, apply to host!