Many families assume the best time to host a student is when they have at least one teenage child in the home. "We'll think about hosting when our kids are older." But, truth be told, many families enjoy the "older sibling" dynamic that comes with hosting a student while their own children are still young!
The Hoods had a full house long before they agreed to host an exchange student, but they knew they still had enough love to go around! With 4 children ages 5-11, this Illinois family embraced 14 year old Elif from Germany as their own – and the Hood children gained an instant big sister!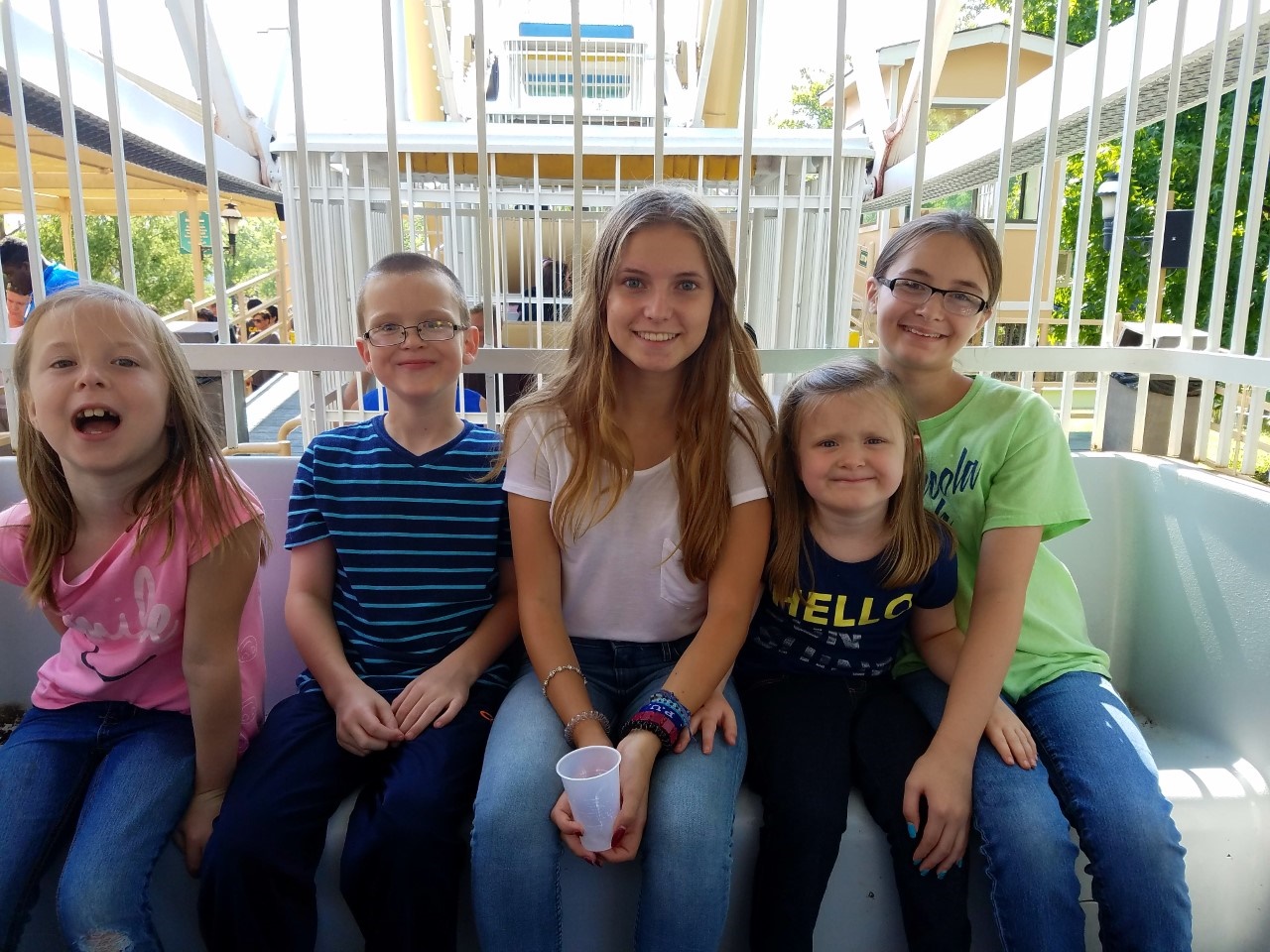 We often hear from host PARENTS, but we'd love to give you a glimpse of what it feels like to be a host SIBLING. Enjoy this precious peak inside the Hood family:
What's it like to have an exchange student in your home? 
"I enjoy having an older sister.  It's a new experience having someone older than me because I'm the oldest child in our family.  I like trying German foods and especially the candy." – Emily,  age 11
What has been your favorite memory so far?
"When Elif and I went on all of the roller coasters at Six Flags.  I liked having someone that would go on all of the scary roller rides with me." –  Emily, age 11

"My favorite memory was when me and my friends pulled her around in the backyard in a red wagon and pretended to be ghost hunters." –  Alex, age 10

"When we went to the Hot Air Balloon Glow.  I liked showing her which balloons were my favorite." – Megan, age 8

"Playing with her.  I like talking to her. I like going on walks with her.  And eating cotton candy with her!" –  Grace, age 5
Is hosting a student different than you expected?
 "Yes, I thought it would feel a little weird having someone other than family in our house all of the time, but it's not weird at all.  She feels like she really is part of our family." – Emily, age 11

 "I wasn't expecting her to eat so much cotton candy!" –  Megan, age 8
Would you recommend that other families consider hosting?
 "Yes, it's an experience that not many families get to have, and I'm so happy that my family gets to." –  Emily, age 11

 "It's fun to have a new friend/family member in the house to play with." – Alex, age 10

 "Yes, because you get another brother or sister.  Someone else to play with." – Megan, age 8
Ready to gain a sibling in YOUR house? Join the journey at IE-USA.org.