What comes to mind when you think of foreign exchange students? Is it cobblestone streets winding through quaint European cities? Is it foreign languages, or interesting international cuisine? To be sure, INTERNATIONAL is what we're all about – but as a nonprofit organization intentionally invested in our host communities, we're also about LOCAL.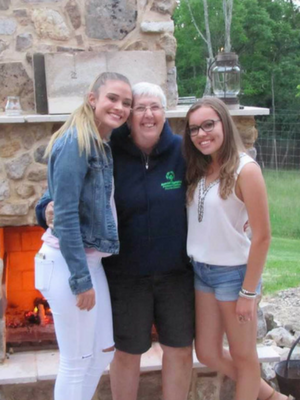 It's the very fabric of our host communities – the local businesses and festivals and Friday night football games – that provides the canvas for our students to have a once-in-a-lifetime learning experience!
That's why we love the local clubs and organizations who support us, and why we work to enrich their programs as well! They say "it takes a village to raise a child,"  and we believe it takes a village to do quite a few things… Including developing empathetic, culturally aware children and families, connecting people in meaningful relationship, and equipping the youth of the world to be prepared for a global marketplace.
After all, our motto is "Learn, Share, Grow," and none of these can happen in a vacuum!  That's why we relish the chance to give back to local groups, to partner with them to further our MUTUAL goals of cultural connection, engagement, learning and FUN!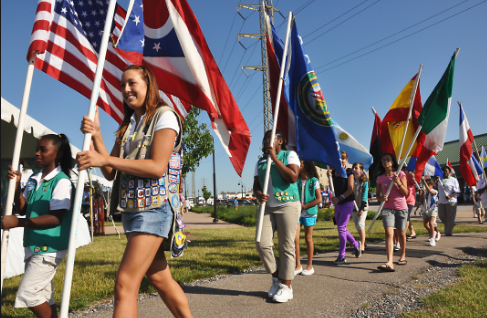 It's heartwarming to see how many community groups have an international component, and we love to jump in and serve where we're able.
For example, Girl Scouts, which may feel like a familiar club in our own backyards, is actually a GLOBAL organization, stretching across 146 different countries!
Since Girl Scouts features many opportunities for cultural activities through their merit badge program, it provides a natural platform for our students to "give back" to their host community! Scout initiatives like "World Thinking Day," for example, center around global issues, encouraging girls to get involved and make an impact. This is a perfect opportunity for collaboration, like arranging an exchange student to visit a local troop to share about his or her country and culture!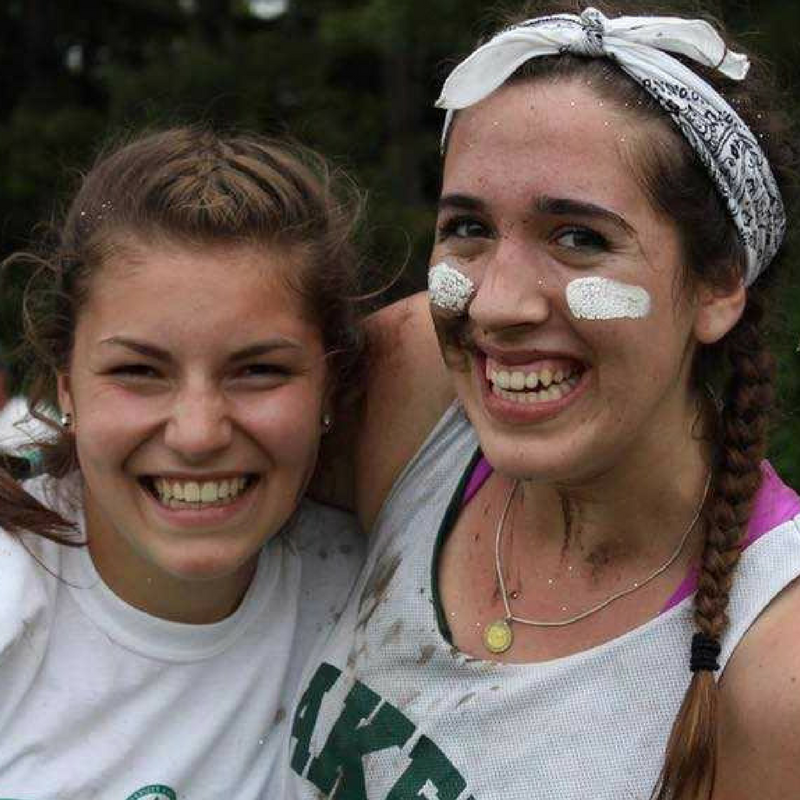 Since GLOBAL change begins at the LOCAL level, it's a joy to partner with organizations to further the goals of connection, community involvement, and grass-roots global change.
Solving world problems requires that we all think beyond our own front door, and exchange students offer a tangible way to connect with another perspective. And since 40% of the population is currently part of the 10-24 year old demographic, there has never been a more important time to shape our youth to make a positive global impact.
This can be done through COMMUNITY GROUPS.  This can be done through EXCHANGE STUDENTS.  And if we work together, our efforts will be multiplied!
Are you interested in learning more about ways we give back to the community?
Are you connected with a school, club or organization in your community that would enjoy connecting with an exchange student and learning about foreign cultures?
We'd love the opportunity to serve you!  Leave a comment, or contact us at www.iE-USA.org.