The Lee family may live in a small Midwestern town, but their family extends far beyond the borders of Dexter, MN.
After adopting their daughter Karina from Colombia, Eric and Sara had always considered hosting an exchange student.  That dream became a reality 6 years ago when they met an IE coordinator who shared Karina's Colombian heritage. In the past six years, the Lee family has hosted three students from Colombia – Danielle Burbano ("Dani 1") and Danielle Calvache ("Dani 2"), and Nathalia Cortes.
"We consider them part of our extended family," says Sara.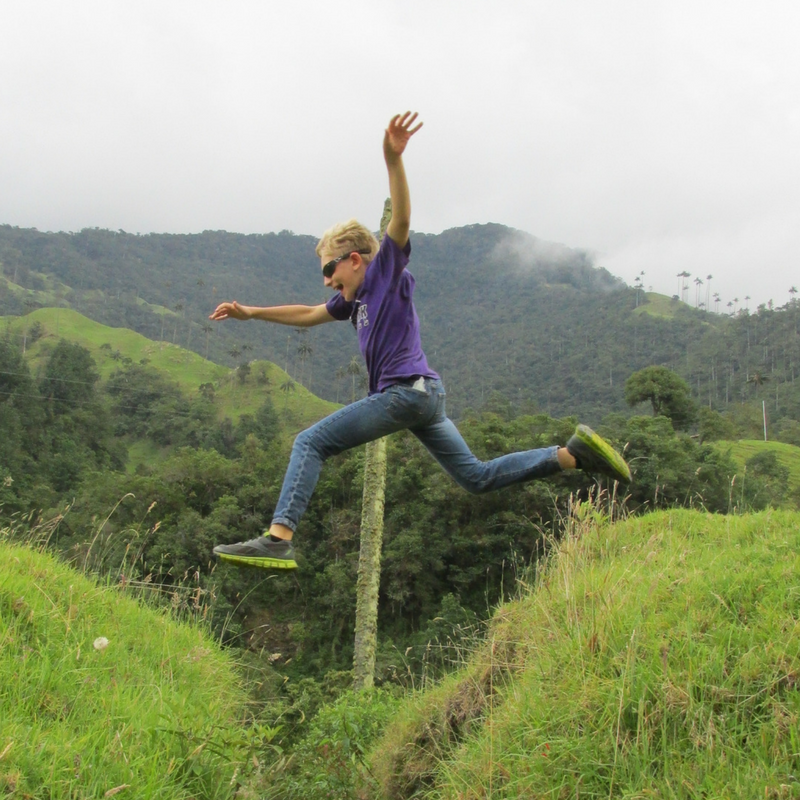 It's only natural, then, that the fun-loving Lees (Sara, Eric, their natural son Nils and adopted daughter Karina) sought out the opportunity to visit their Colombian "daughters" in their home country. Autumn Thorsen, another "adopted daughter" and an American friend of the Dani's, tagged along, too.
"We are marveling at how God brings together families and friends…and friends that become family."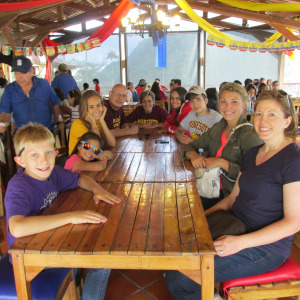 In the summer of 2014, the Lees flew south for the adventure of a lifetime. They got a chance to visit both past students and to meet their current student, Nathalia – but most of their time was spent with the Calvache family and "Dani 2."
"The Calvache family showed us their beautiful country, going to places we never thought we'd get to visit because we were 'American Gringos.'"
The family enjoyed jungle ziplining, mountain landscapes, local markets, and a special trip to Papajan – the town of Karina's birth mother.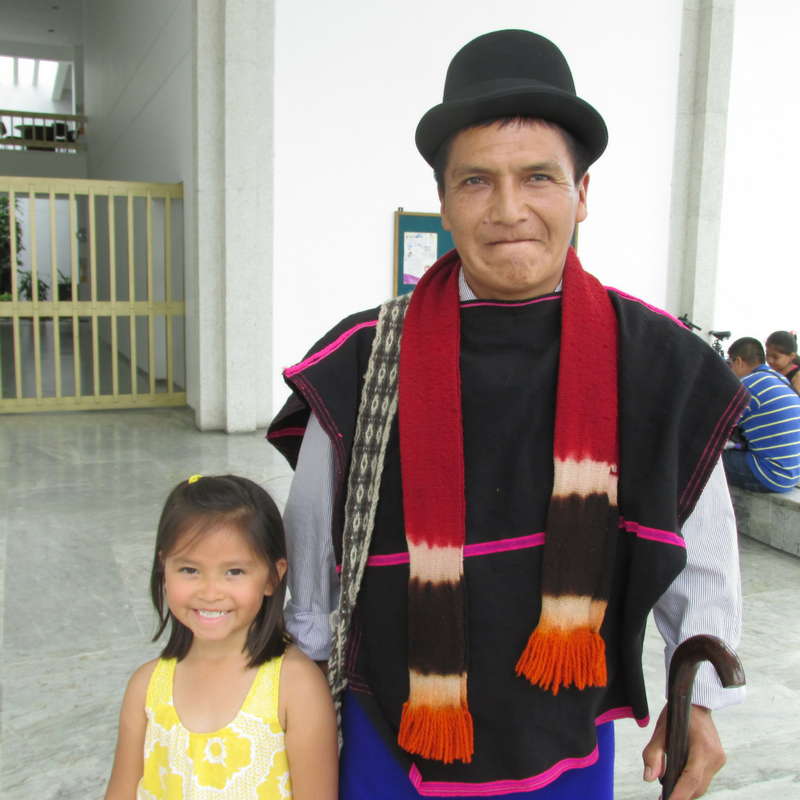 "It was an emotional journey to get to visit the area where her birth mother is from," remembers Sara.
But perhaps the best part of the Lee's adventure was simply the bond they shared with their Colombian family.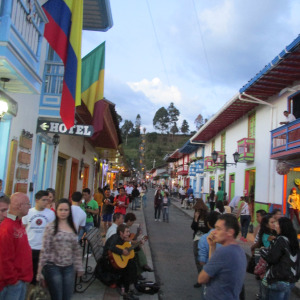 "We were all huddled around the kitchen counter talking. The laughter could have been heard from the street!" said Sara. "Hosting has been such a gift to our family in so many ways."
At IE-USA we love celebrating cultural connections and family bonds just like this one. Thank you for supporting our important work as we continue to build bridges, create connection, and foster worldwide friendships!
Will YOU join the journey?