This summer, two Illinois sisters who share a passion for FAMILY are teaming up!  One is pursuing a missional adoption, and the other works tirelessly to help high school exchange students find a host home. Using our $200 referral program, Lacey Landwehr and Amanda Mesecher (pictured above) have joined forces to help BOTH their passions thrive – the ultimate win/win!
---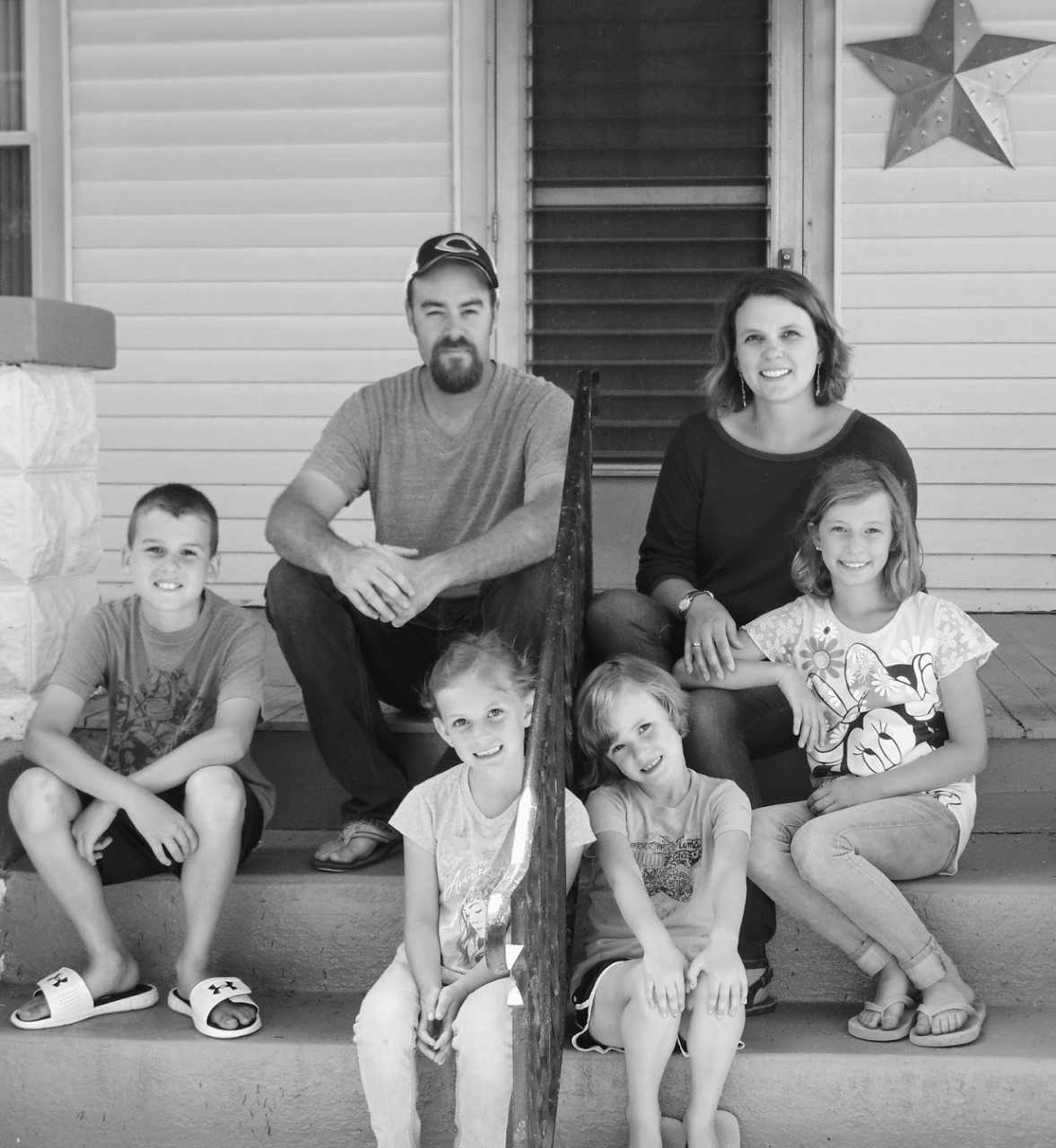 Dustin and Lacey Landwehr and their 4 children live on a farm in their rural hometown of Kewanee.  After several short-term mission trips to Haiti installing solar panels for the Canaan Christian Community orphanage, the Landwehrs felt a calling to do even more.
"Adoption had never been on our radar," shares Lacey, "but when we were there in Haiti we decided it was something we should definitely pursue!"
After much prayer, the Landwehr family decided they would adopt a child from Haiti, and the first step for any adoptive family is to raise the necessary funds!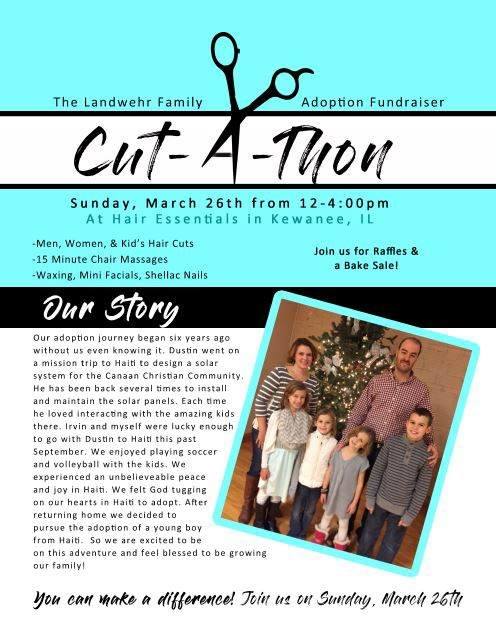 "We're trying to find little ways to raise money without asking too much of people. We hosted a 'cut-a-thon' which actually went really well – because everybody needs a haircut!"
It was Lacey's sister, Amanda, who had the idea to combine their interests and efforts in a mutually beneficial fundraising project. As a Local Coordinator for iE, Amanda is actively looking for families who are willing to provide a supportive environment for incoming students.
"I was trying to think of a way to help them make some money for the adoption," said Amanda. "And this way, we can help more than one family!"
iE offers a referral bonus of $200, paid to anyone in the community who refers a viable host family (when the family decides to host for a 5 or 10 month exchange program). Amanda realized this was an amazing opportunity for her sister's family to really build their fundraising account!
"With the referral bonus being $200," shares Amanda, "I decided to match it using the money from my Local Coordinator payment! So that means for every family who Lacey finds to host a student, their family gets $400 to go toward the adoption! And the best part is, everybody wins – It benefits the family adopting, the exchange student, the family hosting, and me as the Local Coordinator."
Lacey has already been able to refer two families who have decided to host a student, which means TWO students have gained a family for the school year, AND it means $800 will be added to the Landwehr adoption fund!
The Waltons, close friends of both Lacey and Amanda, are one of of the families who have already jumped on board.
"I grew up with exchange students in school," shares Jen, "and I always thought it would be a neat adventure. When I saw they were teaming up to help Lacey with the adoption, that really caught my interest in a bigger way."
The Walton family will be hosting Lucia from Spain. Jen recounts how excited and nervous they were to video chat with Lucia and her family for the first time just a few days ago!
"I was nervous, to be honest, because of the difference in our way of living," Jen laughed. "We live in a series of cornfields, and she lives in an apartment in Madrid! But the video chat helped me see that she's just so excited about this experience, and her parents are really excited too."
With just over a month left to place the remaining exchange students in Kewanee host homes, Amanda and Lacey are working to connect with more local families who may be interested in hosting. To help boost the Landwehr's adoption fund, host families can temporarily "adopt" a high school exchange student for 5 or 10 months! And while the hosting experience is only temporary, the resulting relationships last a lifetime.
Would you like to contribute to the effort AND bring your family a fun adventure this fall?
Contact Amanda Mesecher at 309-333-7167 or a.mesecher@international-experience.net!