The Peebles hosted their first student with International Experience in 2015, and while every experience has redeeming elements, their first hosting relationship didn't feel entirely fulfilling.  However, knowing that the magic happens with "the right fit," their experienced local coordinator Dorothee Cooke presented a new idea. What if they gave it another try under completely fresh circumstances? So this dynamic couple committed to hosting not one but TWO exchange students in 2017, and they've been thrilled with the outcome!
"It has been such an honor to work with the Peebles again," shared Dorothee Cooke, their local coordinator, "and I'm glad they're so happy with their experience!"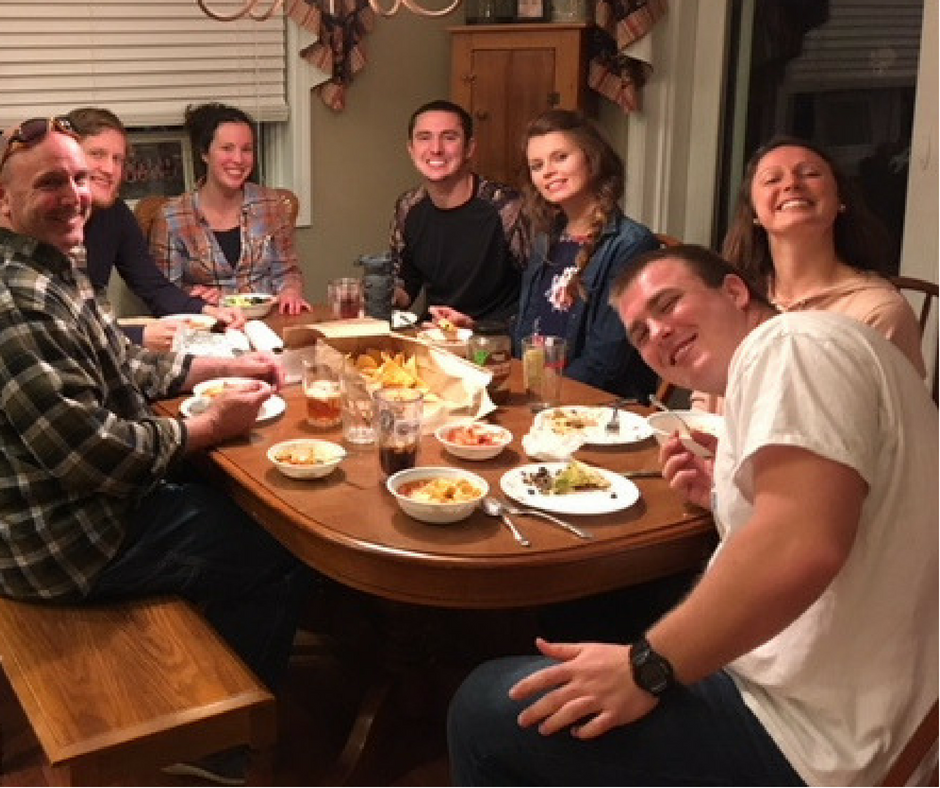 Dorothee shared that the Peebles are natural host parents, always eager to really engage and learn. Susan Peebles has a particular soft spot for internationals, which was first awaked in college teaching English to Vietnamese refugees. Years later, seeking a new path, Susan discovered she could make a career out of her former hobby. She was able to get a graduate certificate in TESOL and teach English to speakers of other languages – fulfilling the dream that began years before.
"Through my education and teaching people with different cultures and ways of thinking," shares Susan, "I learned a lot about myself. I saw the influence of my own culture for the first time. I realized experiencing 'differences' were opportunities to learn and I wanted to surround myself with them."
Susan's newfound awareness led her and her husband David to take a look at hosting an exchange student. Seeking opportunities to "experience differences" became part of their norm, and hosting naturally fit right into the mix.
While there have been surprises and challenges along the way, Susan shares that it's been an incredibly rewarding experience that they wouldn't trade for the world.
"I feel like I have two more daughters! They are both beautiful girls, very different from each other and it's been neat to see how they bonded as sisters despite their great differences."
Everyone agreed that the students, Gesche from Germany and Blanca from Spain, were different as night and day – but they fell into a sibling relationship that was an encouragement to both of them, and a joy for the Peeble's to witness.
"It was very weird at first," remembers Blanca, "but after a while we got used to each other, and then it was just like having a new sister!"
The girls made plans to visit one another in their home countries after their exchange year is over, and Gesche believes Blanca played just as big a role in her success as any other factor.
"My amazing host family (including Blanca!) is what made this year so special," shared Gescha.
Susan agrees that the interaction between the 4 of them – David, herself, Gescha and Blanca – absolutely made their hosting experience that much sweeter.
"I'll always remember the unique personalities of the girls," shares Susan.  "It's amazing how different they are, yet they became sisters who love each other very much. It feels good to have been a part of that."
The Peebles remain committed to the idea of ongoing "diversity training," and as someone who spends a lot of time interacting with people of different cultures, Susan recommends hosting as one of the most basic ways to jump in.
"We learn the most when we experience things out of our comfort zone," shares Susan. "Taking risks to help others experience their dreams is a rewarding experience. Go for it! You've really got nothing to lose and you have everything to gain!"
Are you ready to go for it too? Check out more information at iE-USA.org. We'd love to get to know you!