When Tricia Lee was a child, she loved having an exchange student in the home. Now that she is a mom of four children, she's choosing the same adventure for her family! The Lee family in Minnesota has hosted a total of 4 exchange students, the most recent being Nico from Spain, who has become a true big brother!
"You really do make life-long relationships with your exchange students," shares host mom Tricia. "I think anyone who's interested should take a chance and build a connection with someone in a different country, because they will see the world in a different way!"
Connection is truly what's made the exchange year a dream come true for Nico, who says that it was the people who made the experience great.
"I made many new friends while experiencing this new culture," said Nico, "and of course I had an amazing time with my host family, who gave me everything!"
Tricia says that Nico has become a light in their family, with a unique relationship to each person.
"If y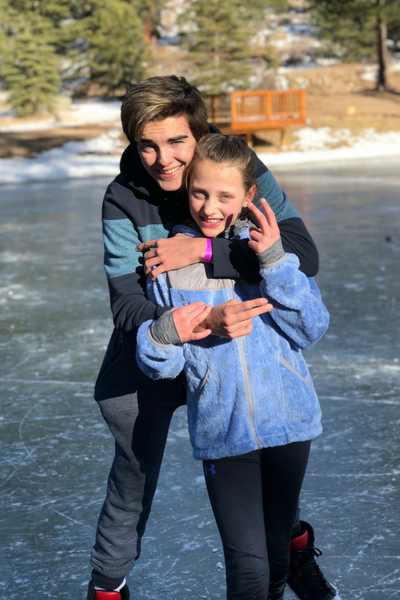 ou have little kids, it's even better," shares Tricia, "because children have a special bond that can be so formative." This was particularly true of Nico's host sister, 11 year old Ella, who quickly became Nico's buddy.  "She doesn't miss him right this second," shared Tricia, "but she will."
Tricia shared that one of the highlights of the hosting experience was watching Nico become comfortable enough to make jokes. When he learned that his host dad Dustin was a COO at his company, Nico chuckled. "You're the boss at work?" he said, "Well… you're the employee here, and Tricia is the boss! Tricia is the boss and Ella is the boss!" Everyone laughed, and "Tricia is the boss" became a running joke for the remainder of their time together.
Nico shares that his time with the Lees was a dream come true, but there was one particular memory that was an unexpected thrill!
Nico's local coordinator, Lori Wolf, knew that his dream was to become a surgeon.
"As a child, Nico spent a lot of time in the hospital with scoliosis," shared Lori, "and that's what made him want to become a surgeon, to give back."
Lori was so touched by Nico's story and so impressed by his maturity that she arranged a connection with her neighbor, who was a chief of surgery at a nearby hospital.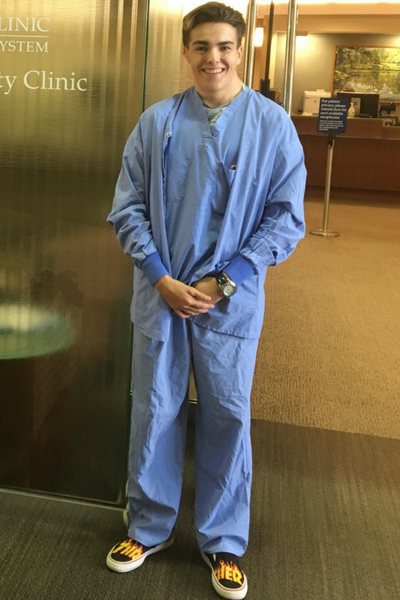 "This kid is committed to becoming a surgeon," shared Lori. "He even sews his bananas closed to practice!"
Though shadowing a major surgery is NOT a normal practice, Lori's neighbor was also impressed by Nico's spirit and determination, and he made a generous exception! He invited Nico to sit in on two spine surgeries, which utterly changed his life.
"It was the best day of my life," shares Nico, "and I could not possibly say thank you enough for it!"
Lori said that it was easy to go out of her way to do things like that for Nico, because he is the kind of student who gives 100% to everything. He is the kind of person who's always trying to encourage those around him, always joking around, always making people laugh.
Host mom Tricia agrees, and she has become an advocate for student exchange in her community.
"Nico was very respectful, and most of the kids are. I have always encouraged everyone to host if they can; it's such a gift to be able to give someone, and in return they are a wonderful gift with their memories, with their experiences that they can bring to the table."
---
Could you imagine welcoming a unique and enthusiastic student like Nico? We are actively seeking host families for many more students for the 2018/19 school year. Check us out and join the journey at iE-USA.org!