We hear story after story of lives radically altered because of ONE simple decision: to study abroad as an exchange student. When a family opens their home to host, they're not just welcoming a student, they're also opening the door to endless possibilities!
With Thanksgiving around the corner, our students, both past and present, are THANKFUL. They're thankful for the chance to "try on" a new life. They're thankful for the warmth of family to support them in this new adventure. And for some, they're thankful for exchange as the catalyst that would literally change EVERYTHING.
One Family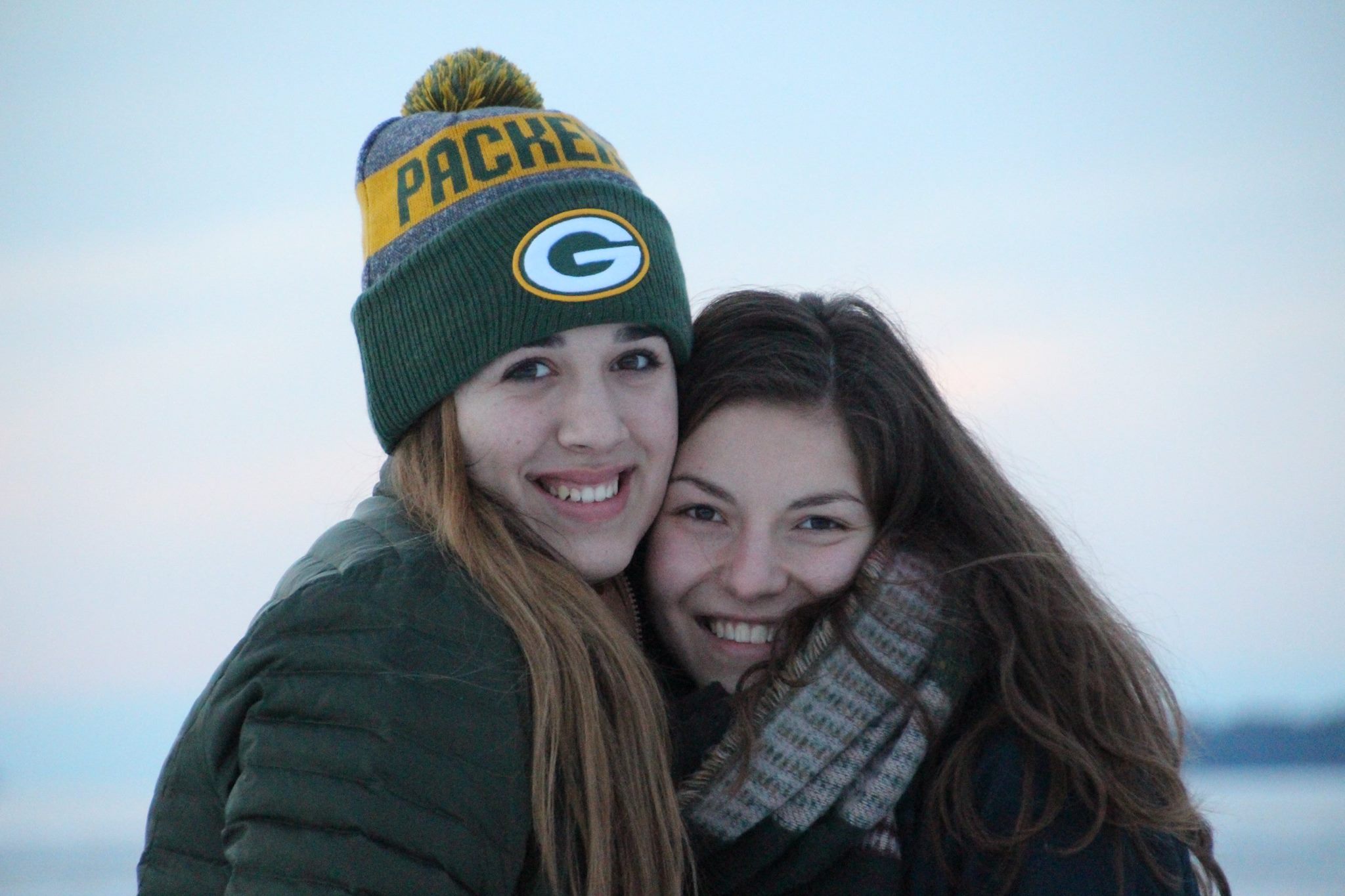 Kathi Schnedl was an exchange student during the 2015/16 school year in Oconomowoc, WI. She was kindly hosted by the Griner family who she now calls her second family!
"I was lucky to introduce my Austrian family to my American family over Christmas in 2016. Then, after my two parents basically became best friends (my moms started to combine Austrian and American cuisine) and my younger brother started annoying my host sister, I felt at home. Because no matter where, only with those two families at my side would I never be homesick."
But the bond didn't end there! Kathi's "two families" met again when the Griners visited Austria, and enjoyed a third unforgettable trip to Ireland together! For Kathi as well as her Austrian and American families, the course of their future will never be the same again – because they are now woven together as one family!
New Achievements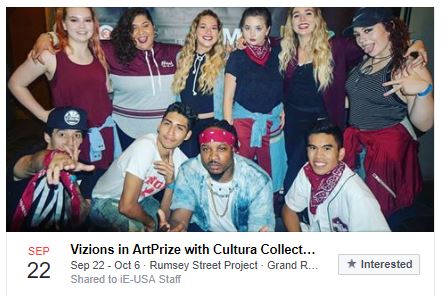 Lena from Iceland, who was an exchange student in Michigan last year, is now attending Grand Rapids Community College in Michigan! She will be featured in ArtPrize.
Lena's life took a path that would have never been open without the generosity of her host family, Jamie and Troy McCabe, and the graciousness of Jenison High School opening their doors to exchange students.
A Growing Family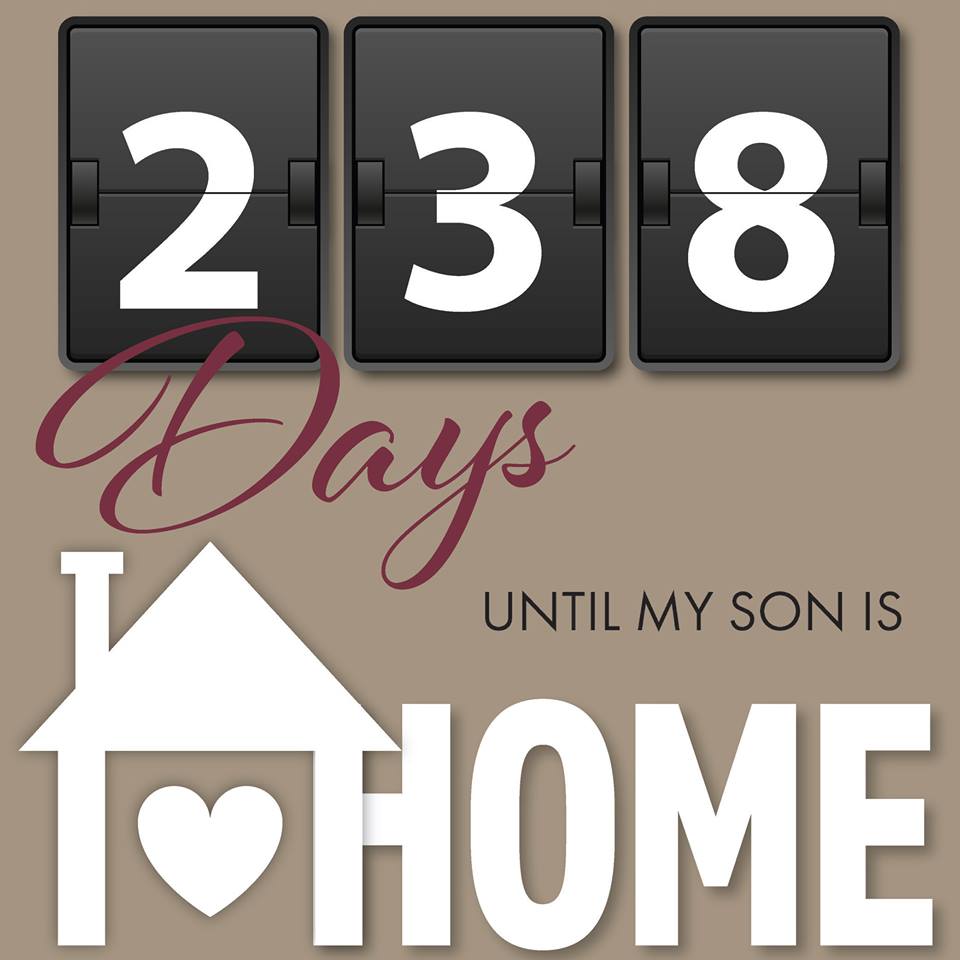 Marylee Locey counts every day until her son Matti is home. Matti, from Austria, joined the Locey family last year as an exchange student and left May 23rd as a family member. Matti considers the Locey family home. Every morning Marylee and Matti text each other. Marylee did Matti's college visits for him in October/November as he has decided to come to America to go to college. November 7th Marylee and Matti got matching tattoos. He was in Austria and Marylee was in Tennessee. 
The Locey family didn't know they would be gaining a life-long family member in 2016. By saying 'yes' to hosting an exchange student their lives would not be the same. This year they are hosting Simon and are enjoying every minute.
The Bond Stays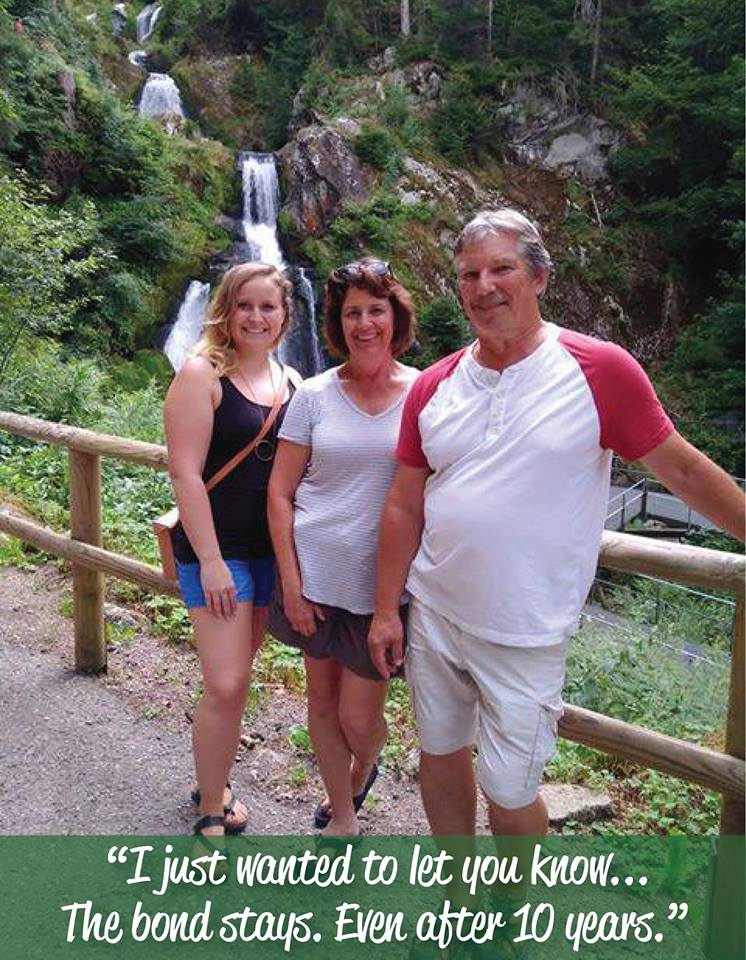 Marie Lix who went on exchange in Minnesota, is a true testament to the old adage that "relationships last a lifetime."
Marie shares,
"The school year of 2007-2008 was MY year. I got to be an exchange student and live with most amazing family anyone could ask for. The Wear's. I had the time of my life and to this day, my American family is still my family. I love them. And miss them dearly every single day.

This was the most amazing experience yet. I just wanted to let you know… The bond stays. Even after 10 years."
A NEW Life: College, Marriage, and US Citizenship!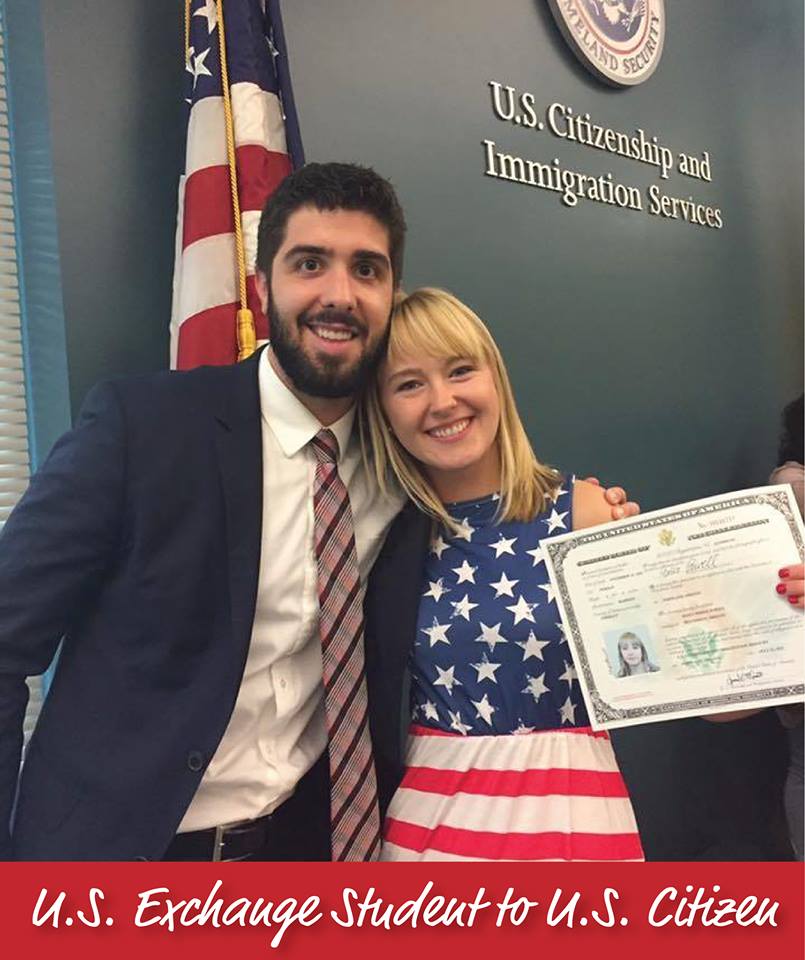 Maria Weber came to the US as an exchange student for the 2009/10 school year from Germany. She stayed with the Schmale family in Albany, OR not knowing that this experience would change the path of her life! Maria returned to Oregon and married one of the students from the high school she attended as an exchange student. She graduated from Oregon State, was hired by Intel, and became a US Citizen!
How powerful is hosting an exchange student! In Maria's case, it was LIFE-changing! The course of Maria's future changed because the Schmale family said "yes" to hosting.
As you can see, our students have SO MUCH to be thankful for, and these are only a few examples of the life-altering adventure that is student exchange!  We hope you enjoy a wonderful Thanksgiving with your family, both old and new. And as you pass the turkey among loved ones, we invite you to consider joining a journey that is as far-reaching as it is simple. Join us in this organic catalyst of relationship, adventure and change. Join us in student exchange!