Exchange students love experiencing anything "American" – and what could be more representative of our culture this time of year than pumpkin spice lattes?!
All joking aside, we are a nation that loves our seasons, as well as the iconic flavors that go with them. It comes as no surprise to us then that October is all about the PUMPKINS!
In honor of this chilly month, we're serving up 5 different ways YOU can maximize your family's pumpkin enthusiasm – whether you're hosting a student (who will be eager to try so many fun new things!) or you simply want to bring the magic of autumn into your home.
1) Pumpkin Spice Scavenger Hunt Anyone?
Have you noticed?! Pumpkin spice is EVERYWHERE!! Go to the grocery store and make it a game!  Who can find the most pumpkin spice flavored items? The most obscure item wins!! (Pumpkin spice Pringles, anyone?!) For a fun sneak-peak of some of the oddities you may find, check out this post from Wide Open Eats!
2) Show Off Your Family-Favorite Pumpkin Pie.
Ok ok, so this sounds a little mundane (especially compared to pumpkin spice Pringles!) but pumpkin pie is one of the most American traditions around. Not only that, but I'm willing to bet your family just might have a "family favorite" recipe. Share the magic with your student, or rediscover it yourselves.
3) Carve a Pumpkin, Eat the Seeds!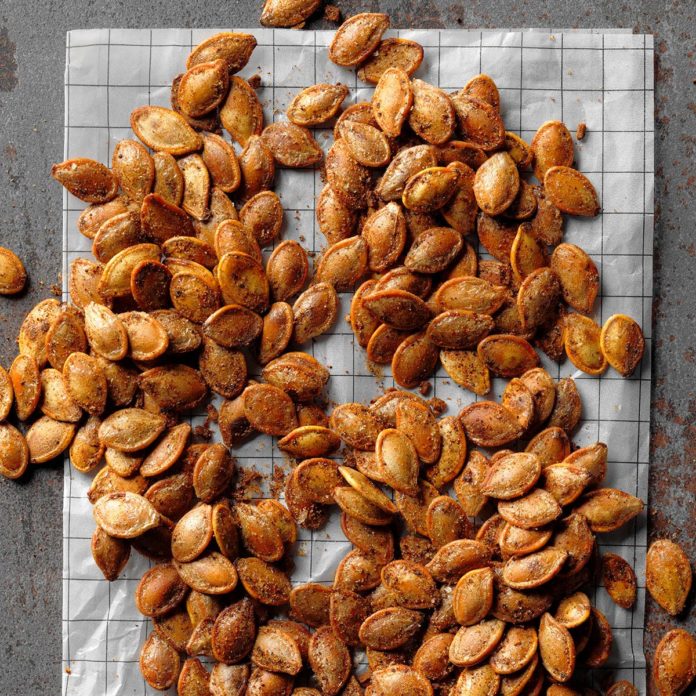 Don't discount this childhood favorite – exchange students LOVE carving pumpkins!
Toast up the seeds for a delicious and nutritious treat. Check out Valerie's Kitchen for a simple recipe!
Think variety is the spice of life? We agree! Try Pumpkin Seeds 5 Ways from the Food Network.
4) Just GET the Pumpkin Spice Latte, Already! 🙂
It's a must-have! Nothing says "I care about you" quite like a coffee date to grab a PSL. Go get one together!! You'll be glad for a chance to sit and unwind… and you'll be surprised what a meaningful bonding moment it can be.
5) Host a Pumpkin Family Cook-Off Challenge!
Who can cook up the most delicious pumpkin dish? Will it be pumpkin scones, pumpkin soup, or perhaps roasted pumpkin?? Get creative with a family cook-off challenge! Enjoy a family night together "Master Chef" style. Each challenger chooses a pumpkin recipe in advance, submits the ingredients to the kitchen manager (aka "mom"), and prepares a pumpkin-themed food! Friendly family competition is good for the soul…. and delicious pumpkin-based recipes are good for the tummy. Take a quick scroll through Pinterest – you'll be amazed at the possibilities! Have fun, and get creative!